Trade & Business Association Members
Mackay Communications is actively involved in several industry-related associations and community-based organizations.
Participation in these groups enable us to keep abreast of industry trends and regulations, be represented as a long term maritime supplier, share first-hand customer/supplier experience in multiple industries, network with colleagues and industry leaders, and to support our communities.
Association listing are not inclusive of Mackay Sales & Service Office organization alliances:

CIRM is a consortium, based in London, U.K., of over 75 maritime manufacturers, communications providers & distributors,  from 21 countries, whose origin dates back to 1928.  Mackay has held a CIRM Board of Directors position for many years.
CIRM's objective is "…To promote the application of electronic technology to the safety of life and efficient conduct of vessels at sea; To foster relations between all organisations concerned with electronic aids to marine navigation, communications and information systems."
An example of the group's activity, is to collectively review and provide opinions on future maritime regulatory specifications enacted by the Standards Committee of the IMO (International Maritime Organization).
_________________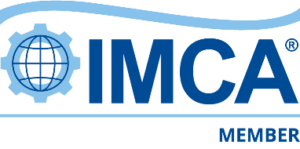 Mackay Maine South Africa and European locations are Certified Members of IMCA (International Marine Contractors Association). The primary focus of IMCA is being fully engaged on the transition into sustainable and reusable energy, and lowering the carbon footprint for a greener future. IMCA achieves its mission of improving performance in the marine contracting industry by utilizing the individual expertise of it's partner members to promote areas of common interest in the health, safety, quality, environmental and technical standards.
In addition, IMCA also serves as a guiding and best practice authority for the Dynamic Positioning Industry, and remains one of the top sources of information for safety standards in Marine instruction. IMCA's Five Global Pillars that make up the groups value propostion are Safety, Standardization, Responsibility, Global Reach, and Collaberation. Mackay South Africa is a leading provider for Dynamic Positioning products for the energy sector. To find out more about IMCA and how Mackay Marine South Africa fits into the organization, please visit their website here.

Mackay participates as a Board Member of RTCM (Radio Technical Commission for Maritime Services). Founded as an advisory committee to the U.S. State Department in 1947, RTCM now operates as an independent international non-profit scientific, professional & educational membership organization.
focuses on all aspects of maritime radio communications, radio navigation, and related technologies, including policy issues, regulatory changes, and technical standards development.
"RTCM standards are incorporated… into U.S. [FCC] and U.S. Coast Guard regulations.  ….used as the basis for requirements….of the International Electrotechnical Commission (IEC),… mandatory under Chapters IV&V.. the International Convention for the Safety of Life at Sea (SOLAS)."
_________________


Mackay Satellite Services participates with Wake County's Economic Development's Target Industry Cluster Groups – Smart Grid / CleanTech Cluster and with a previous group, the Defense Technology Cluster.
The goal of these networking organizations is to bring together companies and research institutions that have significant representation in dynamic industries in our region, such as the utility sector revitalization, defense programs, medical technology, textiles, software, etc..  Quarterly meetings, programs, and industry conferences are available to associates.
The promotion of a concentrated presence of target industry leaders and suppliers attracts potential customers, heightens awareness of the region's economic strength, and encourages quality talent flow to the area.
_________________


Mackay's Satellite Services team was an active participant in the American Telemedicine Association as a Corporate Member and involved in many of their trade shows annually and technology "Hubs" until 2017.
The vision of ATA is for "...telemedicine to be fully integrated into healthcare systems to improve quality, access, equity and affordability of healthcare throughout the world", with the mission of "..promoting professional, ethical and equitable improvement in health care delivery through telecommunications and information technology."

_________________


Mackay was a Corporate Member of the Entelec Association  and annual Houston conference exhibitor from 2012 until 2018.
_________________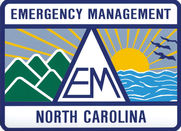 Mackay was a corporate associate member of the North Carolina Association of Emergency Managers and has exhibited in their bi-annual conferences since 2012; promoting reliable satellite communications solutions for emergency preparedness, first responders, and disaster relief.
_________________
Mackay Communications, Inc., 2013-16 member of the Raleigh Chamber of Commerce