Advanced Metering & Satellite Solutions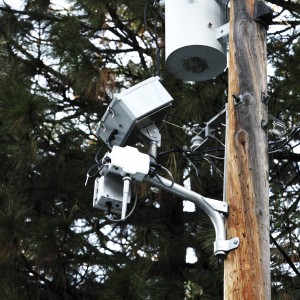 Complete your AMI system by using Mackay Solutions to extend coverage to all of your meters, no matter how remote with advanced metering. Satellite is the only cost-effective solution that provides AMI to all your difficult to monitor locations with real time connectivity.
A complete communication network can increase revenue and customer well-being with immediate notification of outages, enabling rapid response and resolution. By extending AMI to every meter, utilities can provide unprecedented levels of service to rural customers.

Enable real-time meter reads, instant remote connect & disconnect, and track outage restoration progress at every meter with satellite, regardless of location. Reduce or even eliminate unnecessary meter-related truck rolls by extending two-way communication to every meter.
Eliminate guesswork and increase efficiency and safety with a 99.99% reliable network independent of terrestrial infrastructure.  Satellite systems will compliment your existing communications system; provide ensured connectivity for your AMI network, secure backhaul, global coverage and cost-effective airtime.
From system design through implementation and ongoing service, contact Mackay Satellite Services at +1 919 850-3100 or satserv@mackaycomm.com.
Utility Solutions Mackay Satellite 0114
Find below, a sampling of suggested products to assist with AMI connectivity.