Engine Room Service
Mackay has a dedicated team of Marine Service Technicians specifically trained to service below-decks fuel, engine room service, and discharge water monitoring equipment and to provide IMO-mandated testing on installed VAF Instruments' Oil Discharge Monitors (Oilcon) and calibration service on Deckma Hamburg's 15ppm Oil-in-Water Monitors.  
Below, please find details pertaining to Mackay's specialized  Below-Decks service offerings:
---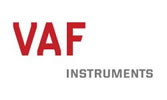 Mackay has been VAF Instruments' exclusive sales and marine service provider in North America for over 20 years.
VAF Oilcon (Oil Discharge Monitors) – Annual Calibration Service
Mackay Marine provides annual calibration service for VAF Oilcon (Oil Discharge Monitors), Models MK5, MK6 & MK6M.  Our VAF-trained Mackay Technicians fully test the Oilcon on-board to confirm system functionality and operation within specified parameters.  An official certificate is issued if the Oilcon passes all tests or certifies necessary repairs were performed.
The VAF Oilcon is a critical piece of equipment to ensure discharge water is properly monitored (during de-ballasting operations) and in compliance.  Annual service assists in meeting requirements of the USCG, Port Authorities, and Class Societies.
Mackay Service – VAF Oilcon Equipment Calibration (pdf)
Mackay Service – VAF Oilcon Annual Inspection Checklist (pdf)
_________________________________________________________________

Since 2006, Mackay Marine has been Deckma Hamburg's U.S. sales and marine service provider for Deckma's Oil in Water Monitors, often referred to as 15ppm Oil Content Meters, or Bilge Alarm Monitors.
Mackay Service Technicians repair all Deckma's Oily Water Monitors and are trained to provide the required periodic calibrations on Deckma's OMD-11, OMD-21, OMD-24, OMD-2005, and OMD-2008 models.
As mandated by IMO Regulations, calibration service is necessary if monitors do not pass function tests & calibration checks. Depending upon the monitor, calibration may be done on-board or required to send the unit to our Mackay Service facility.
Mackay provides expeditious quality service and is committed to calibrate your Deckma equipment in one day for on-board service and within 48 hours of receipt of units sent to Mackay Marine's Service Center in New Orleans, LA.  See Mackay's Deckma Service Calibration Page for complete regulatory details, Mackay fees, and service procedures.
Mackay 15ppm Bilge Alarm / Oily Water Separator Monitor Calibration & Function Test – LUMP SUM PRICING On-Board & Shop Options (pdf )
_________________________________________________________________
Contact Mackay Marine's Below Decks Service Coordinator for VAF Oilcon Inspections or Deckma 15ppm Calibration at (504) 733-5824, email calibrations@mackaymarine.com, or complete Mackay's Service Request Form