Business Continuity
2020 has Been an Unprecedented Year
Are Your Business Continuity Plans in Place?
2020 has been filled with much uncertainty and unsettling times. A Perfect Storm of simultaneous events – COVID-19, multiple natural disasters, underlying societal concerns and troubling political divide – contributing to financial and health insecurities, skepticism of fundamental institutions and a potential strain on infrastructure.
The intersection of these unforeseen incidents, and potential further disruption, has elevated the need for communities and businesses to be prepared to maintain operational resiliency, under any circumstance.
Our business continuity professionals are here to help! We'll work with you to review and design an emergency response and continuity plan to match your requirements to ensure reliable voice and data connectivity for all contingencies.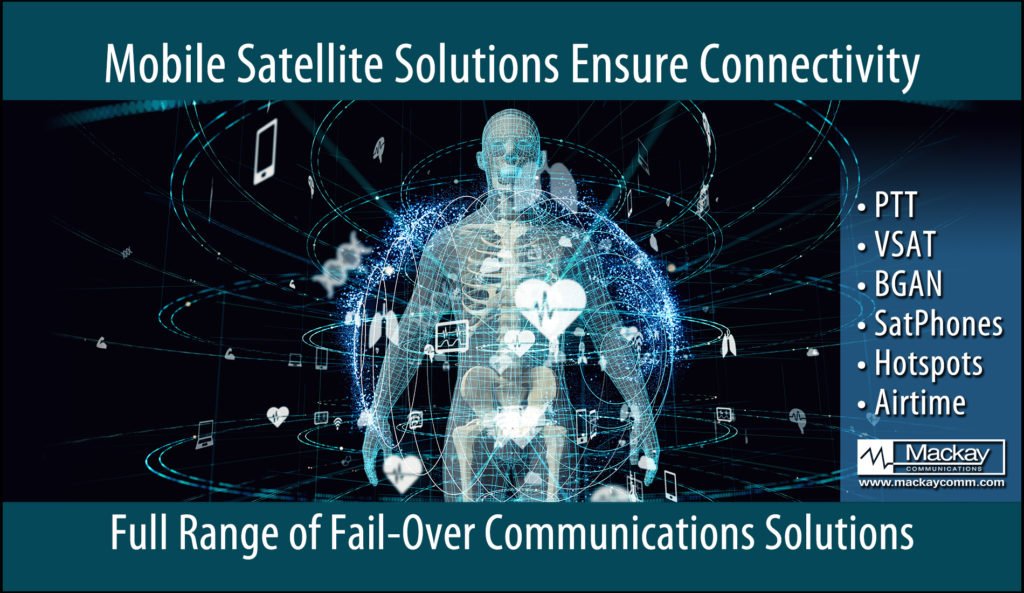 Satellite phones (satphones) and satellite data terminals (BGANS) are the only communications devices that would not be affected when power or communications infrastructure are compromised, or for use in remote locations. Offering fixed (Oceana 800), portable (BGANs), Push-to-Talk (PTT), mobile (Vehicular bgan/Certus) and Very-Small-Aperture Terminal (VSAT). Satellite service solutions are intended to compliment standard communication networks and to function as a back-up and fail-over option.
Mackay has been a premier satellite services and equipment provider for decades; sourcing business continuity solutions to global Fortune 500 firms, healthcare & public safety sectors. We're the preferred vendor for emergency management contracts in several states.
Whether you're an emergency response group or a business owner, communications is critical and essential, especially when confronted by the unexpected.
Mackay Satellite Services
Email: satserv@mackaycomm.com
Phone: +1 919 850 3100 (worldwide)