Projects – Military & Government
Projects – Military & Government Mackay Marine has been actively involved with projects for the US Navy and Military Sealift Command for several years.
In 2009, Mackay was awarded the contract to provide sensors for the ECS (Engineering Control System) onboard the new DDG-1000 warships.  This group of products were taken from concept-to-design, through mil-spec EMI and EMP testing, and delivered all under the supervision of Mackay's Project Management Group.
Most recently, Mackay was chosen as the electronic equipment provider for the following projects: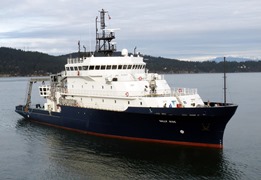 IBS & Integrated Fiber Optic Multimedia
Communications/LAN/PAGA (IMCOS) systems
for the new Navy AGOR vessels; R/V Sally Ride 2016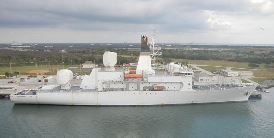 Integrated Bridge System (IBS) and external communications
systems for TAGM25, under Military Sealift Command (MSC)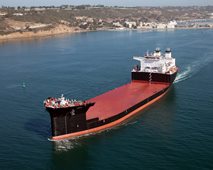 Integrated Internal Entertainment System
& Communications  for MLP vessels, MSC
Providing materials to military groups requires a high level of expertise, security, and dedication to detail.  It is a challenging process.  Mackay Marine is proud to have been selected many times, via contract awards, as supplier of critical electronic equipment.
For more information, or to discuss future military or naval integration projects opportunities, contact Mackay Marine at marinesales@mackaymarine.com or call +1-281-479-1515.