First Responders & Mobile Responders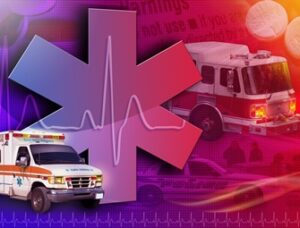 Moments after an emergency incident, First Responders arrive on the scene. Damage control and medical assistance are just a few of the vital services needed, while simultaneously working to reduce panic and establish order.
Assessment of emergency scenarios, including injured persons and facility damage, requires frequent real-time updates.  Reliable communication is a critical.  When information cannot be shared, emergency relief is compromised, injuries may augment, and stability is difficult to achieve.
Both natural and man-made disasters can disrupt communications.  Satellite is the only voice and data service guaranteed to function during a disaster when traditional systems are compromised.
Mackay Satellite will work with you to provide a fail-safe communications system with cost-effective equipment and satellite airtime packages to meet your requirements.
By integrating satellite capabilities with your existing communications system, your team can address every emergency situation with the confidence that their lifesaving efforts will be fluid with uninterrupted connectivity, when it matters most.
Emergency Preparedness and Response – Mackay Satellite Solutions
Read about: Mackay's Responsiveness to 2017 Hurricane Season Communications Relief Efforts
Find below, a sampling of suggested products to assist with Mobile Responder Connectivity.