IsatPhone Pro Firmware Update Required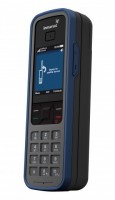 Update: As of May 22, 2014, Inmarsat has postponed the deadline to update your IsatPhone Pro firmware. Users must be using at least firmware version 5.3.0 by Friday, November 28, 2014 or else their IsatPhone will not operate on the Inmarsat network.
Mackay recommends updating all IsatPhone Pros to the latest firmware version, 5.6.1, regardless of current firmware. However, if you have at least version 5.3.0 installed on your IsatPhone Pro, you will still be able to use the phone after the deadline.
Q: How do I know what firmware version is installed on my IsatPhone Pro?
A: On your IsatPhone Pro, go to Menu > Settings > About > Firmware version.
Q: Where do I get the new firmware and how do I install it?
A: Visit our firmware downloads page to download the new firmware.
Q: What if I can't get it to work?
A: Contact Mackay for assistance with upgrading your IsatPhone Pro firmware.
Call us at +1 (919) 850-3100, email us at satserv@mackaycomm.com, or submit a request on our support page. Please have your customer information ready when you call to expedite the process.