Mackay Marine Bolsters Sales And Service Capacity In Spain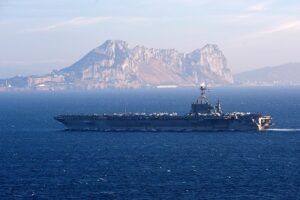 Mackay Marine opened a full-service office in Spain, January 2019. The new facility, located in the port city of Algeciras, compliments Mackay's initial and ongoing presence servicing vessels at the Port of Valencia. The expansion bolsters Mackay's Mediterranean operating capacity and strengthens its overall European sales and service presence.
Mackay chose Algeciras for its Spanish head-office due to its strategic location in the Strait of Gibraltar, an artery for both Atlantic and Mediterranean shipping traffic. The office dramatically extends Mackay's ability to service all classes and types of vessels attending ports in Gibraltar, Algeciras and Tangermed, all within a 50-mile radius.
We look forward to assisting with your marine electronics sales and service needs from our new Spanish office:
Mackay Marine Spain S.L.
Edificio Azabache, Plta 2, Ofic. 31-32
Avd. de Los Empresarios, Palmones
11379, Los Barrios, Cadiz Spain
Phone: +34 856 143 006
Email: spain@mackaymarine.com
Mackay Global Service 24/7 Tel: +1 281 478 6245 (24hr)