WorkBoat of the Year 2019 – Crowley Maritime ConRo MV El Coqui & Taino with Zenitel Onboard Communications and Mackay Integrated Bridge & Consoles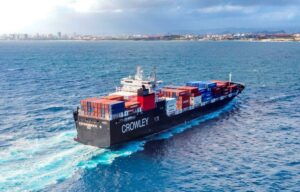 WorkBoat of the Year
Each year, the editorial staff of WorkBoat magazine selects 10 Significant Boats that have the chance to be voted WorkBoat of the Year. The selection of Workboat magazine's Top 10 list is rigorous and thorough, with editorial staff aiming to select at least one vessel from each sector covered by WorkBoat.
While design and marine engineering also are important criteria for selection, WorkBoat staff emphasize that what makes a vessel significant can be "first of its kind, a successful series built, where it operates and who it serves, or how it helps advance new workboat frontiers like, e.g., wind-energy."
The list of workboats reaching the top 10 significant this year comprised two tugs, three passenger/exploration ferries, a pilot boat, a coastal research vessel, an agricultural freighter, a dive and fire rescue vessel and a ConRo (combination container/roll on-roll off) ship.
Crowley Maritime – LNG powered ConRo vessels
The winner of this year 'WorkBoat of the Year' was the Crowley Maritime ConRo ships MV El Coquí and MV Taíno, a pair representing the world's first combination container roll-on/roll-off (ConRo) ships powered by liquefied natural gas (LNG).
The Taino is specifically designed to support Crowley Maritime's Puerto Rico trade. The vessel's capacity is 2,400 20' equivalent container units (TEU), with RoRo capacity of 400 cars and larger vehicles.
 Environmental Impact
Fueling ships with LNG reduces emissions significantly. For the both ships, some of the environmental advantages include a 100% reduction in sulphur oxide (SOx), a 92% reduction in nitrogen oxide (NOx) and a reduction of carbon dioxide (CO2) of more than 35% per container.
Zenitel and Mackay Marine
Having our (Zenitel) equipment onboard trailblazing vessels like the Taíno and El Coquí illustrates how we (Zenitel) can deliver efficient, state-of-the-art critical and integrated communication systems. Mackay Marine was selected by the owner, Crowley Maritime Corporation, and VT Halter Marine Inc., the shipbuilder, to design, supply and install advanced integrated bridge systems (IBS), complete with consoles and ancillary electronic systems onboard both the El Coquí and Taíno.
This design employs Zenitel equipment for PAGA systems, IP Telephony, CCTV, sound-powered phones, LAN and UHF radio systems. Combining greater transport capacity with fuel efficiency and streamlined integrated bridge electronics will enhance productive and safe transit, saving owners and customers time and money. Zenitel is proud to be a chosen partner by Mackay Marine to deliver critical and integrated onboard communication systems not only for this project, but also for many others.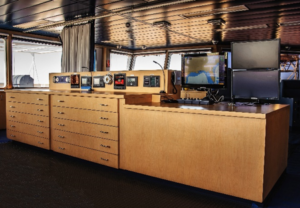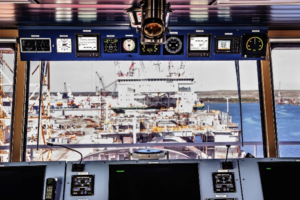 El Coqui & Taino Cabinet & Above Bridge; sampling of Zenitel Systems Displays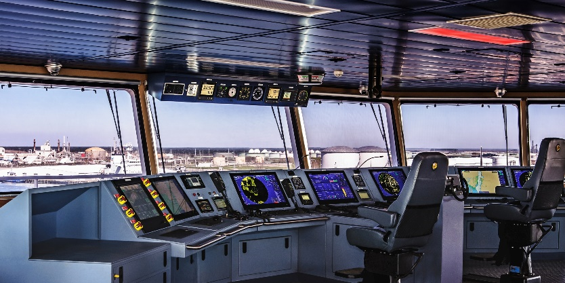 Fully Integrated Bridge, multiple Consoles & Systems,
Supplied & Installed by Mackay (Images, Courtesy of Mackay)
---
Story Written by Zenitel's Thomas Aas, for Zenitel Online News, in cooperation with Mackay Marine, and approved by VT Halter Marine and Crowley Maritime Corporation.  Media Contacts:

Zenitel, BU Maritime & Energy                                   Mackay Communications, Inc., dba Mackay Marine
Thomas Aas, Marketing Lead                                    Sue Ellen Rosen,  Marketing Director
+47 4000 2500,  thomas.aas@zenitel.com               +1 919 850 3014, srosen@mackaycomm.com



For More Details, Mackay News Release, Aug. 2018:
Mackay Outfits Crowley ConRo Vessel (El Coqui)