Mackay Marine Opens 3rd Office in Brazil – Port of Macaé
Mackay do Brasil is pleased to announce the opening of our newest office in Macaé, located 190km NE of our Rio de Janeiro HQ.
The announcement comes as a result of Mackay's expansive growth of activities in Brazil!
The Macaé office will meet the marine electronics service demand of current and future Mackay clients, such as drilling companies and PSV operators, based in the Macaé and Porto do Açu region.  Trained Mackay Technicians provide scheduled and 24/7 on-demand communication and navigation services for all major equipment brands.
"We look forward to accommodating many clients who've asked us to place an office in Macaé, in recent years," said Andre Britto, Mackay do Brasil Director.
For more details, contact Mackay do Brazil at brazil@mackaymarine.com or call +55 21 3410 8803.  Now serving customers from Mackay Rio de Janeiro, Santos (nr. San Paulo), and Macaé.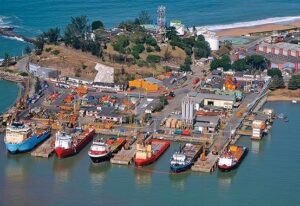 ——————
Mackay World Service arranges marine service for all regions of the world 24/7 at service@mackaymarine.com ; sales and services found on Mackay's latest Global Line Card