Mackay Marine South Africa Opens 4th Location
Mackay Marine is pleased to announce our newest marine electronics sales and service locations in Port Elizabeth, South Africa (recently renamed as Gqeberha). Situated in Algoa Bay on the SE coast of South Africa, the port of Gqeberha is one of only five ports in South Africa with a container terminal. This congestion-free port allows for highly productive cargo handling, resulting in a fast and efficient turnaround. Mackay will also service the nearby deep-water Port of Ngqura (formerly known as Kuga).
In addition to being a major container terminal with the latest in high-tech loading services, Gqeberha's deep (14.5m) and expansive port services industries such as: Manganese ore from the Northern Cape, petroleum products, major car manufacturing, agricultural products, machinery/steel, wool, and a robust fishing industry.
Mackay's location will serve as an additional beacon of relief for vessels in need of maintenance, inspection, or product installation.
Managing Director of Mackay Marine South Africa, Waldo Fourie:
"Providing another service location to customers in, or visiting South African ports, exemplifies our aim for continued improvement to support our clients. A local presence enables access to Mackay's OEM certified technicians for Satellite and NavCom equipment, full class survey accreditations, and breadth of product & service offerings. Additionally, our spare parts inventory will expedite service. Serving all class and size vessels with adapted rates will provide similar levels of service, normally only accessible by High Seas Customers."
Mackay is proud to add Gqeberha (Port Elizabeth) and Ngqura to Mackay South Africa's current locations (Cape Town, Durban & Richard's Bay) and to the roster of Mackay's 55+ worldwide strategic port locations, coupled with 90 global service partners. Mackay Marine serves 3500+ customers and conducts over 19,000 service calls annually. Click Here for Mackay's worldwide office locations.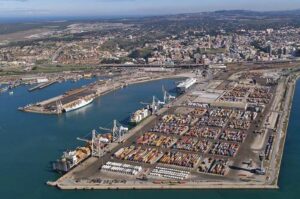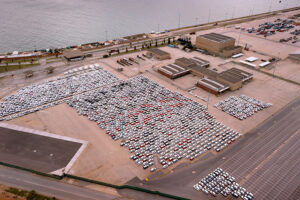 Contact us:
Mackay Marine Gqeberha (Port Elizabeth)/Ngqura Sales & Services Inquiries and Bookings – southafrica@mackaymarine.com  (+27 21 276 1240)
For 24/7 Mackay World Service – service@mackaymarine.com  (+1 281 478 6245)
Visit Mackay's Website by clicking here, and read more on Mackay Marine's latest news.