Mackay Acquires & Expands Kilo Marine Electronics Now, Mackay Marine U.K. Ltd.
May 31, 2023, Raleigh, NC   Mackay Communications, Inc.®, dba Mackay Marine, has expanded its worldwide marine electronics Sales & Service presence into the United Kingdom with its acquisition of Kilo Marine Electronics, Ltd.  Kilo, now certified as Mackay Marine U.K., Ltd, is based in London, with service stations throughout the UK.
Nick Pope, MD of Mackay Marine Europe, stated, "Shipping customers have long encouraged Mackay to provide comprehensive Comm & Nav products and services in England, Wales, and Scotland. Mackay has collaborated with Kilo Marine for years and was always impressed with their expertise, success in problem-solving, and attitude of pleasing customers. Kilo Marine thus provides a solid foundation on which Mackay can build a full range of customer solutions."
Warren Haills, General Manager, Mackay UK shared, "Kilo joined Mackay one year ago in March 2022. The terms of the agreement included a gradual shift to the Mackay brand, allowing customers and staff to acclimate to the changes. The result being we fully retained – and added — employees, customers, and industry-leading vendors. Being part of Mackay has given Kilo access to many resources that will help us increase our capabilities and market presence, whilst retaining the regional customer-focus we've carefully cultivated over the last 18 years."
Mackay and Kilo have enlarged their UK footprint adding service stations in Liverpool and Teesport, to Kilo's existing depots in Edinburgh, Glasgow, London, and Southampton/Portsmouth, with more on the horizon.
Nick Pope concludes, "Working with the existing and added staff has been extremely rewarding. This team has great enthusiasm to succeed and to further the superb reputation established with their customers, especially those based in the UK.  Mackay and Kilo have consistently supported each other's customers and now as a single entity, we'll strengthen those relationships even further."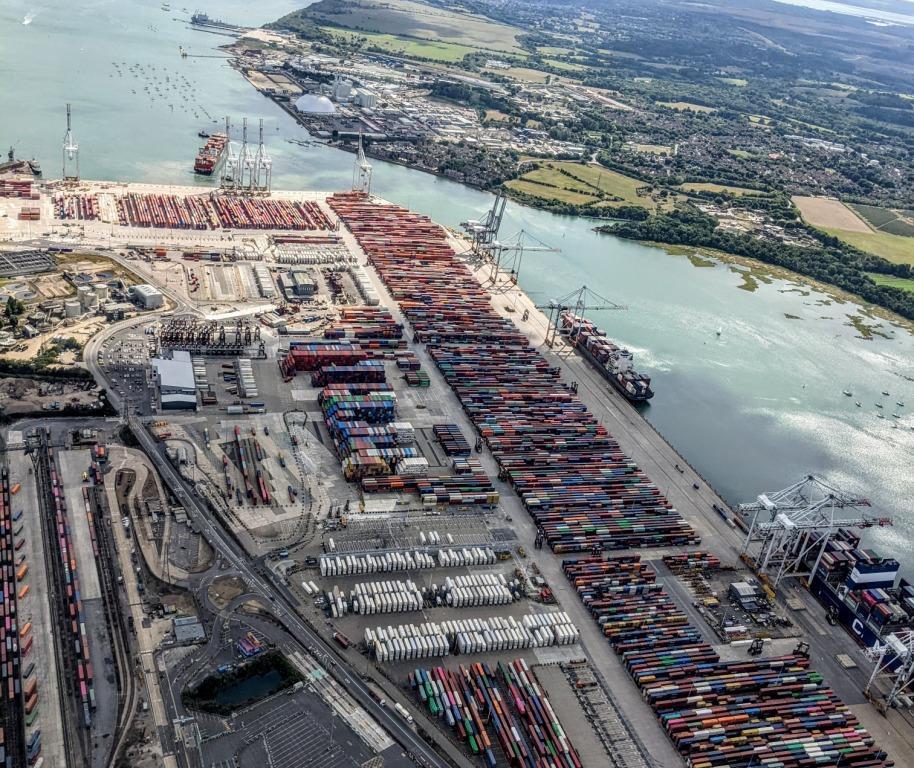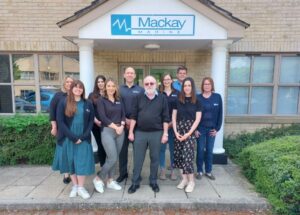 Mackay Marine UK – Crawley HQ Staff (marine techs onboard)
Mackay Marine European Line Card
---
Contact:  Mackay Marine UK
3 Mill Court, Spindle Way, Crawley, RH10 1TT, UK
Phone: +44 (0) 1737 372679
Email: sales.uk@mackaymarine.com  or service.uk@mackaymarine.com
About Mackay | Mackay Communications, Inc. (dba Mackay Marine) sells and services communication and navigation equipment on board vessels of all class and size. Mackay, in business for over 135 years, has 4,000 customers spread over every continent, annually conducts 24,000 service calls, employs 420 seasoned professionals, with locations in 58 major ports. Mackay World Service coordinates service, installation, and inspections 24/7 for all ports worldwide. For more information visit:   https://www.mackaymarine.com
Media Contact:
Sue Ellen Rosen – VP of Marketing, Mackay Communications, Inc.
sueellen.rosen@mackaycomm.com    +1 919 850 3014