Mackay Satellite Team Shares Connectivity Solutions at IWCE 2021, Las Vegas

Mackay Satellite Services team returns for the 8th year to IWCE-2021, Booth #855, Las Vegas Convention Center, Sept. 29-30.
Showcasing the latest in satellite connectivity solutions for business continuity, public safety & healthcare emergency preparedness & response, remote communications, telemed, and more.
Featuring equipment & tailored airtime plans from Iridium, Inmarsat, Cobham Satcom, Thales, Icom, AVL, Kymeta & Blue Sky Network.
Satcom Equipment Highlighted:
Mackay's team was pleased to be interfacing directly with customers to ensure their communications requirements are in place, when they may need it most.
For more details on Mackay's offerings visit https://www.mackaycomm.com/products/land-mobile/  or contact us at satserv@mackaycomm.com or +1 919 850 3100.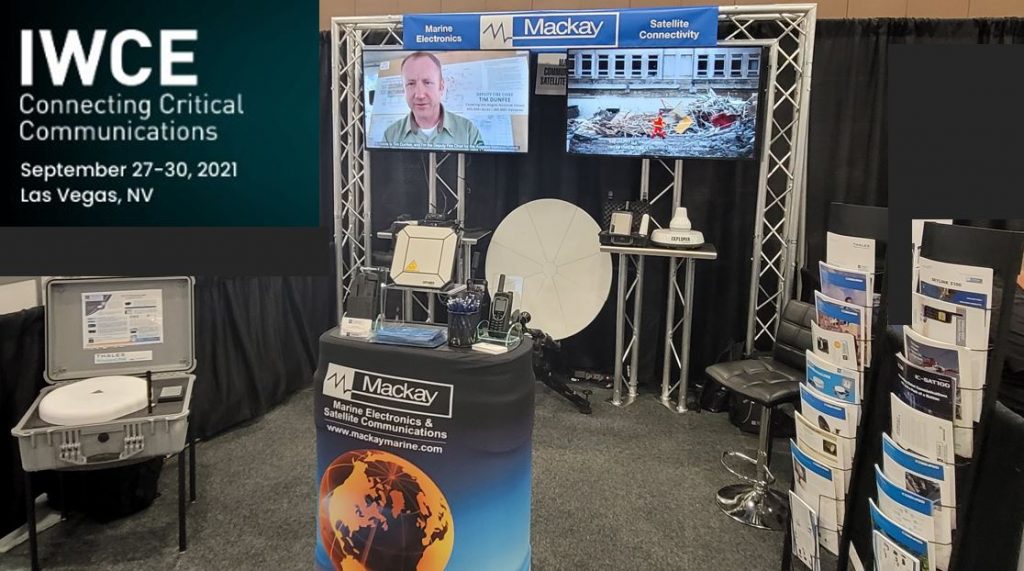 * BGAN – Broadband Global Area Network, an Inmarsat global terrestrial satellite service
#emergencyresponse #emergencymanagement #emergencycommunications #emergencypreparedness
#emergencyresponders #businesscontinuity #telemed #inmarsat #iridium #cobham #thales #avl #icom
#kymeta #blueskynetwork #satellitecommunications #Certus #bgan #globalexpress  #iwce2021