Intellian & Mackay Marine Forge Asia / Middle East Sales & Service Agreement
Intellian & Mackay Marine Forge Asia / Middle East Sales & Service Agreement
Mackay Marine has been appointed by Intellian as a Preferred Sales & Service Partner for satcom terminal purchase, installation, service, commissioning, and repair of all Intellian satellite communications terminals in Asia and the Middle East.
Mackay's APAC-ME Marine Service Technicians have undergone intensive training on Intellian's full line of satellite terminals at their South Korean facility.  Intellian Service and Repair Kits have been deployed throughout Mackay's Asian and Middle Eastern service stations and service assignments have ensued.
While this inaugural Intellian-Mackay Service Agreement covers Asia and the Middle East, Mackay is authorized to sell Intellian terminals worldwide.
Contact Mackay World Service 24/7: service@mackaymarine.com or +1 281 478 6245
For satellite terminal purchases & airtime plans options; contact marinesales@mackaymarine.com
or Mackay Satellite Services: satserv@mackaycomm.com +1 919 850 3100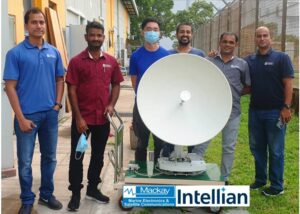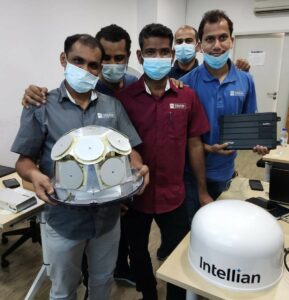 July 2022, Mackay APAC-ME Service Technicians hands-on training at Intellian's South Korea Facility
For a full line-up of products and global services:
https://www.mackaycomm.com/
https://www.intelliantech.com/en/