Mackay Marine South Africa – Featured Article Published in Energy Focus and Enterprise Africa
Mackay is pleased to announce a featured article, entitled:
"Mackay Marine South Africa:  Dynamic Mackay Positions for a Steady Course of Growth"
Preamble:
Leading seller and installer of communication and navigation equipment for seafaring vessels, Mackay Communications, dba Mackay Marine, has acquired South Africa's Dynamic Marine Systems and is integrating the company to bolster its service portfolio.
Combining DMS' – now Mackay Marine South Africa's – expertise in dynamic positioning systems, with an enhanced line of Nav/Comm equipment, provides a broader selection of products & services for efficient navigation & to augment overarching safety objectives in offshore operations.
---
To view the colorful seven-page article, click on any of the following: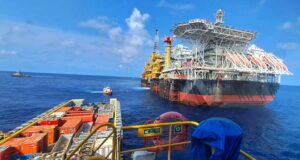 Energy Focus March 2023   Pg. 78-85
Mackay Marine South Africa – ENERGY Profile   
Enterprise Africa April 2023 Pg. 58-65
Mackay Marine So. Africa –ENTERPRISE Profile
Mackay SAF article pdf on Mackay's Website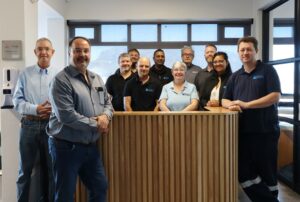 The acquisition has been very fruitful regionally and for Mackay customers worldwide.  Since the merger in Sept.  2020, the Cape Town-centered location has expanded to include Richard's Bay, Durban and recently opened a Mackay Port Elizabeth location (locally known as "Gqeberha"), while adding more traditional nav/com electronics servicing to the mix, for all vessel types.  Select Mackay global locations look forward to acquiring dynamic positioning skill-set in the near future.
Mackay Marine South Africa can be reached at:
2 Milner St, 1st Floor, Metro Industrial
Cape Town, Western Cape SA 7405
Phone: +27 21 276 1240
southafrica@mackaymarine.com