Mackay Spain Expands Marine Service Locations to Las Palmas, Canary Islands
We're pleased to announce the opening of Mackay Spain's latest marine service office, in the port of Las Palmas, Canary Islands (Spain); a cluster of islands located off Africa's northwestern coast.
Las Palmas is one of the first ports in the Mid-Atlantic, at the crossroads between Europe, Africa, and America; being a bunkering stop for many vessels. This temporary layover port is the perfect opportunity to schedule critical or annual electronics service.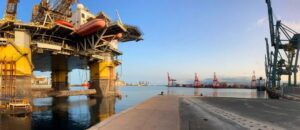 With a certified Mackay Marine Technician and service spares in-place, we're prepared and delighted to add Las Palmas to Mackay's global service map for our customers, and to continue 24/7 support, either directly or through Mackay World Service.
Feel free to contact us at spain@mackaymarine.com for all nav/com electronic equipment or service requirements at any Spanish port. Mackay Spain, headquartered in Algeciras / Cádiz can also be reached at +34 618 517 662.

---
From 53 Mackay locations in strategic global ports, combined with 90 worldwide service partners, Mackay Marine serves 3500 customers and conducts over 18,000 service calls annually on vessels of all class and size.  Click Here for details on Mackay's worldwide office locations.
Las Palmas, CI – Port Photos, Courtesy of Mackay's C. Reyes